CAPTAIN MORGAN ORIGINAL SPICED RUM
The Go Full Captain campaign launched a new modern tone of voice for the rum moving away from 18th Century piracy to relate closer with the 21-29 year old target audience. The campaign was rolled on our social channels embracing the fun "internetty" lives the audience spent most of it's time.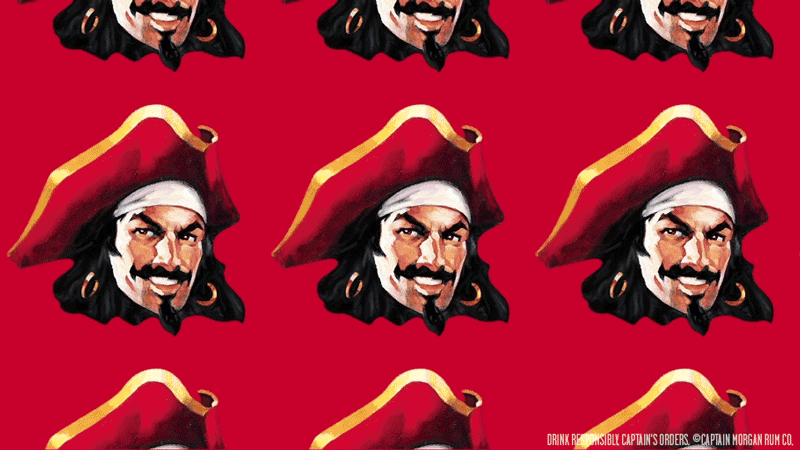 CAPTAIN MORGAN INSTAGRAM
Drinking inspiration, social commentary, internet lols and a pirate all thrown into one Instagram account. The internet has been good to us so we tried to give something back.
CANNON BLAST
Captain Morgan launched a new product: a cannonball full of shots. We launched their drink, with a "blast". (excuse the pun)